NYSFF joins the Global Surf Film Festival Collective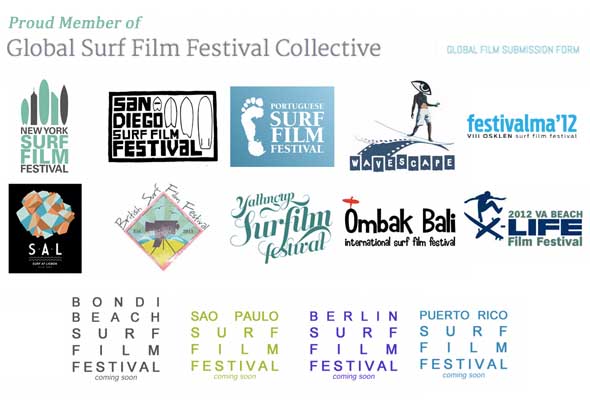 The Global Surf Film Festival Collective was formed to help surf filmmakers submit to multiple worldwide surf film festivals at once without the hassle of sending DVD's around the globe. Click here to submit your film to all of the above festivals at once.
Once the form is submitted, you will be emailed directions to securely upload your film and other supporting documents to our private viewing site which is only accessible to the festival programmers.
Each festival has its own unique program and independently chooses their  film lineup.  Acceptance to one festival does not necessarily imply acceptance to all.  Individual festival progammers will reach out to filmmakers direct to secure films for their lineup.
Festival's submission close dates are year round.  Kindly check individual festival websites for important dates, deadlines and general  information for each festival.
Feel free to email @ [email protected] with any questions!