THIS TIME TOMORROW
TRAILER COMING SOON!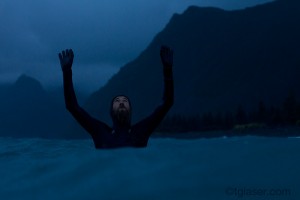 Title: This Time Tomorrow World Premiere
Directed by Taylor Steele
Duration: 65 minutes
Synopsis: Sipping Jetstreams Media presents This Time Tomorrow, a film by Taylor Steele, documenting an epic Pacific swell chase over 8 days and 18,000 miles traveled.   Two surfers, Dave Rastovich and Craig Anderson, tracked waves generated from this single storm in an exhausting attempt to surf the same wave twice as they pulsed eastward through the Pacific.  As these waves thundered across the legendary reef of Teahupo'o, reeled down the endless point breaks of Mexico and onwards towards a frosty Arctic conclusion the pair gathered friends Kelly Slater, Chris Del Moro, Alex Grey, and Dan Malloy for this cinematic and cosmic experience of a lifetime.
Photo by Todd Glaser